Auxiliary Fan Modification for All Mercedes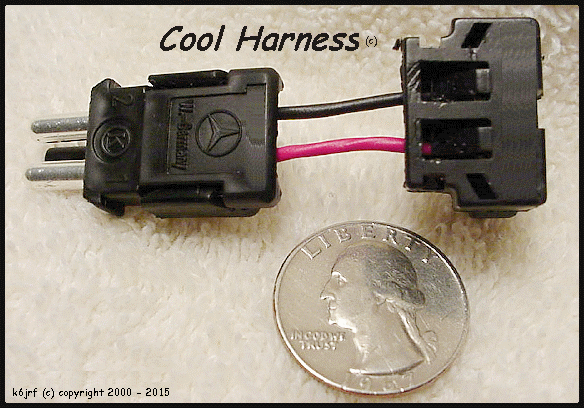 Get a cooler running Mercedes in 5 minutes! That's how easy it is to install either version of my Cool Harness(c) into your Mercedes Benz. Simply unplug the existing harness and install it into the CH(c) and your MB will reward you with a cooler operating engine.

Ever happen to you: While sitting in traffic after exiting the freeway, your TEMP gauge goes past 105C! So you shut off the A/C to cool the engine.

Well, you don't need to do that anymore! My CH(c) tells the auxiliary fan(s) to turn on at a lower engine temperature so it will keep you engine around 8-10 deg C cooler than before. Either unit is foolproof, so you can't make a mistake and it only takes a short time to install. Simply unplug the car's harness and plug it into the Cool Harness and you're all done.

Since the engine runs cooler, you'll have more usable horsepower available, so it's a good investment for your MB.

Now there's two distinct models, so between them most all Mercedes models are covered. The original Cool Harness works for earlier Mercedes from 1987 to 1995. Typical models; 190E, 300CE, 300E, 400E, 500E, 500SL, 300SD, 320SEx, 420SEx, 500SEx, E320, E420, E500, S320, S420 and S500 cars.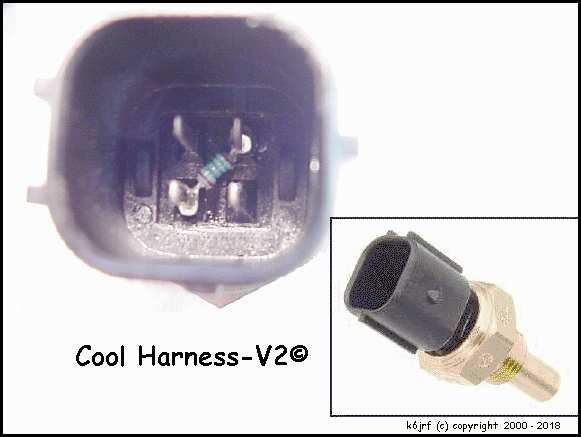 The Cool Harness-V2 model works with ALL Mercedes from 1995 through 1999 for all four (4) pin sensors as shown. Mercedes from 1995 thru 1999; C220, C230, C280, E320, E420, E430, S320, SL320, S500/600, SL500/600, CL500/600 and all others with the four pin sensor.

Both models of the Cool Harness(c) are constructed from the finest Mercedes - VDO - Xicon parts. The CH pins are all silver plated so they will not develop an intermittent connection. The CH-V2 employs a new Mercedes sensor along with precision value parts that guarantee a lifetime of service.


Over the past years, I received many requests for a Cool Harness that will work in '95 and on Mercedes but sadly there is no mating connector that will fit the new style four (4) pin sensor. So I've struggled with what could be done to accomplish this. But as many attempts where made to solve this problem, I couldn't come up with a clean packaged solution. One that an owner could 'drop-in' to their car and could be produced without excessive cost.

I considered such methods as having an injection molded assembly made that could fit inside the present sensor/connector combination but the expense was just too great. I finally got a 'workable' idea that I had originally considered some time ago but dismissed as being to difficult to construct. But after finding a source for sensors and needed parts, it appears this is a viable solution for the late model Mercedes owner. The Cool Harness-V2 operates under the principles as the older version so electrically, they are both the same in terms of 'how-it-operates'. The CH-V2 gives your car 'Cool Harness' action and, in addition, your car gets a factory spec sensor ensuring that its performance will be what it was at delivery time.


The Cool Harness-V2(c) fills the void for the late model Mercedes owner who wanted a Cool Harness. Now it's here after long last!

All of the comments for the original version Cool Harness apply to this version. The Cool Harness-V2 temperature cut-in point has been set to 94 deg C. So only ONE (1) version of the CH-V2 is needed.

The CH-V2 has two (2) separate sensors within the package. Mercedes changed to this combo sensor starting with '95 model year cars (and earlier for some other models). It combines the original CTS (B10/8) and ECT (B11/2) sensors into one housing. In the CH-V2, the ECT sensor is 'stock'. Also the modification to the CTS portion does NOT affect the ECT portion. Each sensor operates independently.

The CH-V2 is made using a Mercedes-Benz Original Part quaranteeing good-as-new performance along with the Cool Harness benefits. Unfortunately Mercedes parts cost have literally skyrocketed and that means a higher price for the V2 model.

Original Cool Harness: The price is $115 plus $8 s/h. S/H charges for USA orders only! Please contact for foreign order shipping.
Cool Harness-V2: The price is $115 plus $8 s/h. S/H charges for USA orders only! Please contact for foreign order shipping.

Both Cool Harness(c) models come with detailed installation instructions complete with detailed pictures of various MB engines showing the CTS location to assist you to complete the installation. If you can plug-in a toaster, you can install a Cool Harness(c) into your car.

For the original CH model, there are currently (2) models that you can select.
Personally, I use and recommend the CH-92 model.

| | | |
| --- | --- | --- |
| Cool Harness Model | Temp of Aux Fan(s) Cut-in | Remarks* [f/w = freeway] |
| CH-92 | 92C | Aux Fan(s) may operate under f/w driving; will operate in stop/go traffic |
| CH-95 | 95C | Aux Fan(s) may operate infrequently under f/w driving; will operate in stop/go traffic |
* The remarks assume a hot day, 85F or above with 80% RH or higher with the A/C operating.
For a cool day, 70F and 60% RH, the remarks for CH-95 would apply for CH-92.
The higher the CH's cut-in temperature, the less the Aux fan(s) will operate. For example, with the CH-95, the fan(s) will only operate if the engine temperature attains approximately 95C which would most likely be during stop/go traffic. During freeway driving, the fan(s) may never operate. This assumes that your car operates between 82-92C normally, which most Mercedes do.


Unsolicited comments from enthusiastic Cool Harness users:
Comments from a New User
Today in the mail I received my Cool Harness [CH-92] and I want to thank you for such a cool (no pun intended) and clever device. The instructions provided with the harness could not have been any simpler or clearer to understand. Installation was straight forward and in literally 30sec installation was complete. I installed the harness the moment I got home from work, a 90min commute in 85 degree weather today so needless to say the engine was hot and the aux fans were running when I turned the car ['94 E420] off. After the installation I started the car up and the fans kicked in again and literally within 30sec the temp was down to about 85-90 degrees rather than the 110-115 it was while driving home. I will absolutely recommend your product to others. Thanks again. = MN =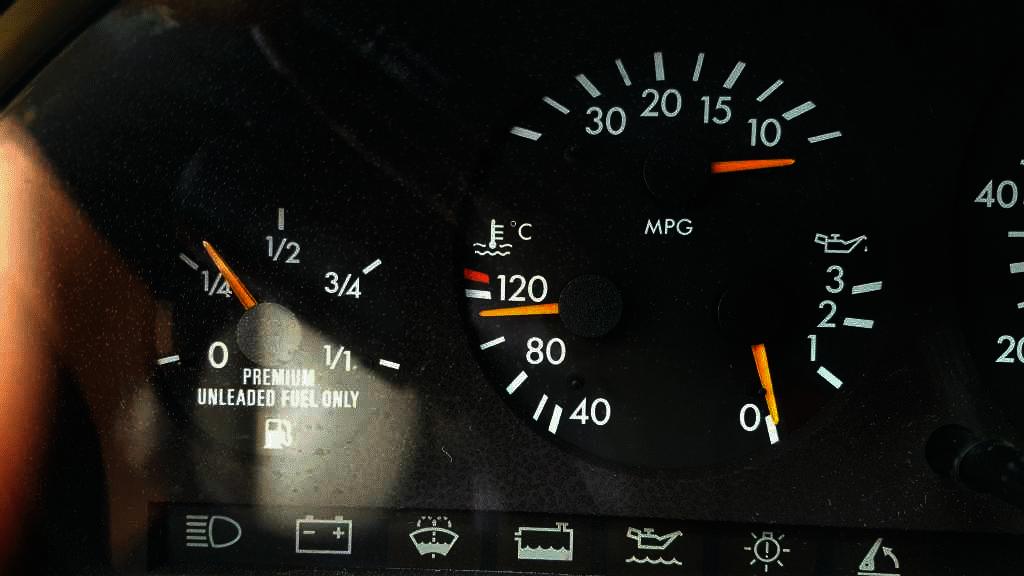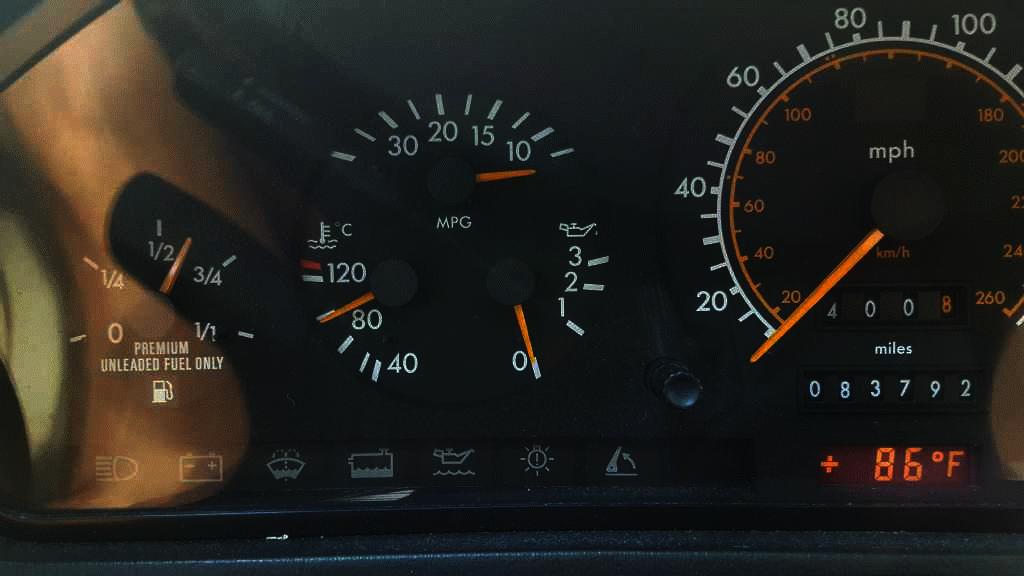 Thanks, I am very satisfied and my SL500/94 too. The Cool Harness Model [CH-92] is working great and my car is cool. I want to will absolutely recommend your product to others.
Thanks again.

= FMN =
Comments from a Customer in Jakarta
Hi - I know this is long overdue but I just wanted to let you know that I installed CH-V2 yesterday on my W124 '95 E320 and it works like magic. You should probably market this more actively in our part of the world [Jakata] where there's a big population of old Merc and the tropical weather is unforgiving. Thank you so much = HL =

Then, to my surprise, he sent out this "testimonial" about the Cool Harness to the Jakata MB Group. Here's what he wrote.
ďI just wanted to share a solution to manage your engine temperature problem. Iíve tried various methods before: replace the radiator, viscous fan, Aux Fan, water pump, radiator coolant and thermostat but in the midst of Jakarta heavy traffic at noon, sometimes the temperature rises up to 105 degree. I ordered this Cool Harness from this site the other day and the outcome is unbelievable. The temp never exceeds 95 degree, even in a traffic standstill at mid-day. The mechanism is pretty simple, namely to trigger your high speed Aux Fan early at 92-94. Installation is also as easy as plug and play.Ē

He then added some 'instructions' to the MB group that they should fix fundamental problems first, such as radiator, viscous fan, etc (if any) and return the car to "stock" if the "85C" modification was employed.
---
Received the harness [CH-92]. Such a simple install ['95 S420] with great instructions. Thank you. = SG =
---
hi-- i was wondering if the CH-95 adapter may still be available for my 1992 mercedes 300E? i would like to purchase one of these as well. The CH-92 works great, but just want to try a little variety.
I replied that he should take his family to dinner since the CH-92 will not materially change the engine cooling.
His reply: I will hold off then on purchasing anything further for now. Thanks again for the honesty and for making this device. It certainly works well! = JD =
---
I got [Croatia] the V2 and installed it ['95 S320] and it works perfect, I asked myself why the hell did I not buy it a few years ago! This is perfect Thank You! = BB =
---
Wanted to send a quick thank you Ė ďCool HarnessĒ [CH-92] arrived today and was beyond easy to install ['94 E320]. I also checked the coolant mix, and as suspected, it was way rich! Between the coolant adjustment, additive (PI) and the Cool Harness, it feels like the car is running as the day I bought it with 77k original miles. The engine temperature never even approached the 100C line and I could verify the fans kicking in much earlier. = CH =
---
Got the CH-92 in on Friday. I think it took me longer to find my keys than to hook it up. I ran the car ['95 S420] Saturday, what a difference!!! It got a bottle of purple ice last night too. Thank you for another great product!!! = MK =
---
Received [Brunei] 2 pieces Cool Harness-V2. Just install one in ['94] C280. It works like magic. The temperature stays around 90 deg C. Thank you. = PCF =
---
I'm impressed. Comes on at 92 [CH-92] and will keep it around 90 with AC in 90+ temps ['94 E500]. Without AC, it brings it down to below 82 where it runs in the winter. Kinda wish it turned off earlier. Am very pleased. Thanks. = WW =
---
Thanks for promptly shipping your cool harness [V2] for my '95 S500 Sedan. I showed this to my master Mercedes tech and he was quite impressed. I installed it ['96 SL500] within 5 minutes over the noon hour and already I can see a dramatic change in the temperature gauge. Thanks again for all of your help. = CG =
---
It works like a charm [CH-92]. In fact better than I thought. My next door neighbor stopped me as I was tooling down the street and I talked to her for 45 minutes while the car ['95 SL500] was running in 92 degree weather. Normally, it would have hit the top of the temp gauge, but this time it stayed at mid range. = AC =
---
Finally, solved temperature problem, it was Temp gauge. Today I replace the sensor with new one (only 14$). Difference between real coolant temp. and temp. gauge is about 5'c. My car is '95 S320. After replace the new temp. gauge sensor with your CH_V2, coolant temp. never exceed 95'c even in hot weather with air conditioner on. Before installing CH_V2 and new temp. gauge sensor, my car's coolant temp. is 100~110C, sometimes over 115C in hot weather. Aux fan's kick in temp. is just bellow the 95'c!!! Thank you so much for your great job and advice. Now, I am so happy that I don't have to worry about engine temp.!!!!!!! Best Regards = HBY =
---
I recently ordered the CH-92 and I just wanted to get back to you on it, and tell you that this Cool Harness is an outstanding buy! I installed it in less than two minutes and from the very next day the car runs extremely cooler. I use to read the temp gauge before at 100 degrees and above, but now it reads just at or above 80 degrees constantly. I recently drove my S-class ['94 S500 coupe] on a road trip from Tampa Bay to Orlando Florida and it was about 98 degrees outside. Living in Florida the daily outdoor temperature is always steamy HOT, but that very day my benz ran a cool 85 degrees the entire trip. Overall, this device works and definitely recommended period. Hats off to you. = PP =
---
I installed the Cool Harness [CH-92] right before I left for Vegas last Wednesday ['93 300TE], and it worked great! Went on to Parker Dam on Friday into 124 degree desert heat, uphill quite a lot, and the peace of mind I had in seeing my temp stay in the 100 degree range was priceless. I'm glad I found you. = MH =
---
Got the Cool Harness [CH-92] a few days after you sent it [Austria!], but hadnít the chance of testing ['92 300D] it until the last few days, which were warm enough to use air condition. Well, what should I say? It works perfectly! Thanks for the easy transaction and the great product. I will talk to my father - I think he will need one for his S-Class too. ;-) = CEL-H =
---
Got the Cool Harness [V2] today, it works great. I'm running at a cool 94 deg ['95 E320], and it was pretty hot today. Install took less than a minute! = MP =
---
Real nice little product [CH-92], I figured it would help some but didnít know really how great it is. The other day Iím driving from San Diego to Temecula in 95+ heat, with the A/C going and I noticed when I hit the stop and go traffic the temp gauge stayed well below its normal spot (above the 80 line) and didnít think much of it, so when I got to Temecula I stopped by the ATM machine in 100+ heat and left the car idling in the parking lot. Well the carís ['95 E300D] temp gauge didnít move and when I got out I heard those fans just whirling away and thought yeah, thatís a good little product Ė thanks! = TH =
---
I received the CH-92 a few weeks ago and installed same day and its working great. As you said, the temp does not go beyond 92C. I ran the car ['92 190E] on idle for over 5 mins and never went over 92C even with the A/C on. Great product and very well build. Thank you again and also you have a great web site on information. = NM =
---
I just wanted to let you that I received my CH-92 last Friday and installed it ['91 300E] the following day and it works great! The temperature gauge stays below 100 degrees at all times......even with A/C on! Thank you for a quality product and outstanding service. = AH =
---
I bought the cool harness CH-92 a few months ago and was discussing with you how it would work. It must have been related to outside ambient temperature (at the time it was 30). Ever since the warmer weather has arrived, It performs flawlessly, ['95 S600] just wanted to say thanks for a great product and a note on the temperature issue. = NR =
---
Just wanted to drop you a not to let you know that I received the harness CH-92 and it is working beautifully in my car. My engine bay ['94 E420] and I would like to thank you for a cooler running car. = AW =
---
I am one happy/cool Benz driver with your brilliant invention Ė I put it in [CH-92] and drove all day today with the coolest engine ever ['91 300TE]. Wish I knew about this several years ago as it is one of my pet peeves that MB makes the fan wait until the engine is toast before it kicks on Ė planned obsolescence? Thanks = DF =
---
I received the Cool Harness, [CH-92]. The directions were great. It took all of one minute from the time the hood was up till the time I shut it to install ['93 300SE]. I immediately took it out for a full A/C on hiway drive. Yep, it works, stayed below 98 degrees centigrade the entire time. No more creeping up over 100 degrees C anymore. Thanks for a great product. You ARE the MBZ man! = BS =
---
Just wanted to drop you an note to thank you for your device [CH-92]. It works great. Your installation instructions were accurate and it went right in. When sitting in traffic ['95 S500], the temp goes up to 90 and no higher. It used to make me nervous when the temp gauge would go up to the 100+ mark on the engine temp, now I don't have to worry about it. = SL =
---
Thanks...installed the CH-92 and it works great! Both fans whirling a steady blow through the radiator at the 92 degree mark ['94 E420]. = FA =
---
CH-92 works well. I was afraid of it running the fan most of the time. At least in 70F weather, the thermostat keeps the engine just slightly below the CH-92 [cut-in]. When I slow or stop with the AC on I get the fan SOMETIMES. This keeps the engine temp in a very narrow band which is especially good for the '91 300SL as it has the infamous combination of iron block and aluminum head. I'll pass along the good news to my buddies. = MK =
---
The "Cool Harness" [CH-92] is working GREAT, the car ['90 190E] never heats up beyond the set COOL HARNESS temperature, and I live in Las Vegas where the temperature is already hitting 100 degrees some days! = BV =
---
Wow, what a difference it makes, I live in Los Angeles and its been hot, I just drove in la traffic with AC on, up and down hills, I got it [CH-95] installed in my '94 E420 at Mr MB Motors on Reseda he was awesome. wow! thanks for that!!! = RU =
---
Just received my "Cool Harness", CH-92 in the mail. It is truly amazing. I installed in about 3 minutes with the engine ['92 400E] still hot. Instantly, my overall operating temperature is 20 degrees cooler. I tested it in the San Fernando Valley, where temperatures reach 105F and it worked perfectly. I even left the car idling, with my wife inside, AC on full for 10 minutes and the temperature did not come up. This product is truly incredible. Anyone with a MBZ should use one. = BT =
---
Just got the CH-92, installed it and that thing works great! My '92 400E runs much cooler wish I had know about it sooner. = GO =
---
Received the CH-95 today. Took 30 seconds to install ['92 300TE] and it works perfectly. The fans cut-in just shy of the 100C line on the temp gauge. That is exactly where I wanted it to cut in. Cooled the engine down to where it normally operates at (87C). This is a great idea. I think every one, especially in the South, should use one. It simply keeps the engine from fluctuating up into the high heat zone. Have a good day and I'm going to recommend this to my Mercedes mechanic. = DW =
---
I received CH-92 on Friday, installed it per the very detailed and organized instructions included with package. I drove the vehicle ['94 E420] several times this weekend and the temp stays at worst between the 80-100 marks. You have kept my vehicle running in top condition, I can't thank you enough. Great products, great marketing, great service. . . thanks again. = SS =
---
The cool harness, CH-92 is AWESOME! The temp ['94 S500] has not gone beyond 90C even once. Before this it used to linger between 100-110. THANKS SO MUCH!!! YOU ARE THE MAN!!! = AM =
---
I received the Cool Harness yesterday and installed it immediately ['94 E420]. What a difference it makes. Heat index today in Georgia was between 105 and 110. Drove approx 35 miles this afternoon and temperature ran around 85 on the hwy. Sitting at lights it may have gotten to 100 but dropped down quickly. Thanks again! = BT =
---
You can add me to your list of satisfied customers! I installed the CH-92 in my '92 500E in May and it has kept the car cooler, even in the summer heat of Dallas! If you even need a referral, let me know. I'll be glad to tell your prospective customers. = DH =
---
This CH-92 is great. It fit my '92 600SEL V12 just fine. On the V12s, the 'blue based' temperature sending unit is in the very front of the car, next to the power steering reservoir, under a plastic cover with MB emblem. About 10 min job, and most of that was getting the original connector off. So far it seems to keep temp right at the low to mid 90's 'C on the dash temp gauge. = BM =
---
I installed it right away and just came back from the test drive. Great product indeed, congratulations... It really took me only 3 minutes to install ['93 600SEL] it, including two to find out how to take off the plastic cover on the engine. It's the CH-98, and the fans cut in exactly at the 100C and shut off at 90C. That is exactly what I wanted!! Cheers from a satisfied customer. = MM=
---
Got the cool harness today, its awesome. Works like a charm, engine stays cool. Had a little trouble at first finding the CTS on my '92 500E but after installing, it was awesome! = PE =
---
The Cool Harness is absolutely awesome, it keeps the temp steady around 95 ['92 500E]. I always thought that the engine was like a CPU, keeping it cooler means it runs smoother. Very excited to see that it works as advertised. = GN =
---
I received the CH-92 and installed it today. Works great! The fans kicked on immediately because the car ['95 S500] was hot. = SF =
---
Super neat job on your design: the angled connector end and the shorter wire length is totally stealth. ['89 190E] = FD =
---
Got the part, the direction are very clear and the fan works very well ['94 C280]. Here in South Texas is way to hot for not using this option. It is a quality product you have built it looks very professional and unless anyone knows what to look for I doubt even the MB technician would spot it! Thanks again. = LH =
---
I installed the Cool Harness, CH-92 I got from you and my car ['89 190E] never saw 100C again! Very neat, looks like OEM and it works! = MA =
---
I just wanted to say thank you. I received the part [CH-92] today and installed ['88 300SE] it in less than a minute. Now I can drive with piece of mind despite all the traffic and warm days here in Atlanta. = RB =
---
I got a cool harness, CH-92 from you about a month ago and put it on my '94 C280 here in Tucson, AZ. I think it is a great part and I am sorry I didnít order it sooner. = MK =
---
The CH-95s both work as advertised. Combined with the lower coolant ratios using WaterWetter in my '89 300TE, I definitely see cooler engine temps. My 420SEL was already running well within the 85-95 range. Whatever the reason, the M103 engine tends to run hotter than my 420SEL. = EA =
---
To order one or more for your car, click here

to send an Email containing;
- your full name and address including city, state and zip,
- a phone number where I may contact you if needed,
- your Email address,
- Mercedes MODEL and YEAR info,
- CH Model number and quantity requested [quantity orders will receive a discount; will reply by Email]
- PayPal payment preferred. Will take cashiers checks, USPS Money Orders but no foreign MO!

PayPal is free to use as a buyer. There's no fees and it a very secure and instantaneous way of sending money with zero risk! Click on PAYPAL for complete information.


'Cool Harness' is copyright© 2000-2018 by K6JRF.
'Cool Harness-V2' is copyright© 2005-2018 by K6JRF.
All rights reserved.